The year 2022 has brought to China the hottest summer in almost 60 years. Climate change has become a pressing issue, reminding China of its decarbonisation commitments. In September 2020, China announced that it aims to reach a peak in its carbon dioxide (CO2) emissions before 2030 and achieve carbon neutrality by 2060 – the so-called "dual-carbon" target. As the country is still undergoing rapid urbanisation, China's development prospects and climate commitments depend on making cities inclusive, equitable and environmentally sound.
According to the 2022 Smart City Whitepaper [1], cities account for more than 70% of carbon emissions in China. The "dual-carbon" goal drives Chinese cities to transform towards a low-carbon circular economy. Smart City initiatives provide a chance for cities to achieve innovation and sustainable development goals while promoting city equity simultaneously.
A Siemens report [2] predicts that the main focus areas in China's dual-carbon pathway will lie within the industry and energy sectors, followed by the transportation and construction sectors. Accordingly, we have observed Chinese city governments investing in the realms of Smart Grid, Smart Transportation and Smart Buildings and Construction.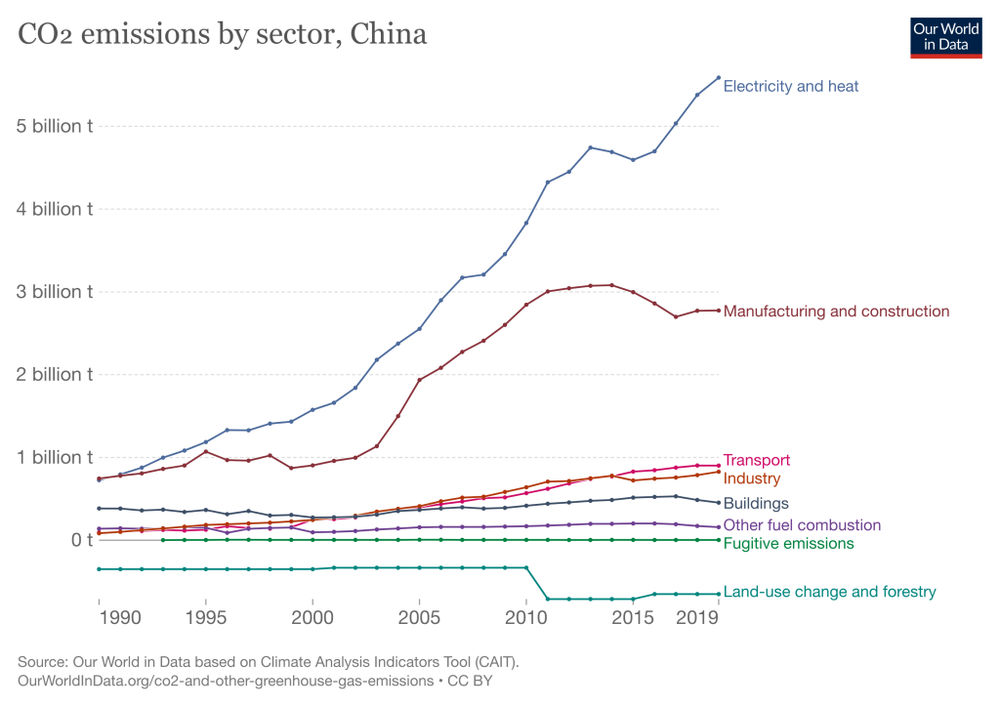 Modernising urban power network through Smart Grid
China has become the world's largest market for the Smart Grid industry [3]. Smart Grids have been implemented in many major cities and city clusters. In 2021, a 5G Smart Grid project jointly completed by China Southern Power Grid, China Mobile and Huawei won the "Best Innovation for Connected Economy" Award by GSMA [4]. The project was first launched as PoC in Shenzhen in 2020 [5], then rolled out to nine other southern China cities within one year. Further expansion to five more provinces is now in progress [6].
Smart Grid is a significant way to accommodate intermittent renewable energy, increase efficiency and demand-side flexibility. It also unlocks the potential of energy and utility data that can be used for Smart Metering and intelligent scheduling to optimise power transmission, transformation and distribution in order to achieve carbon reduction.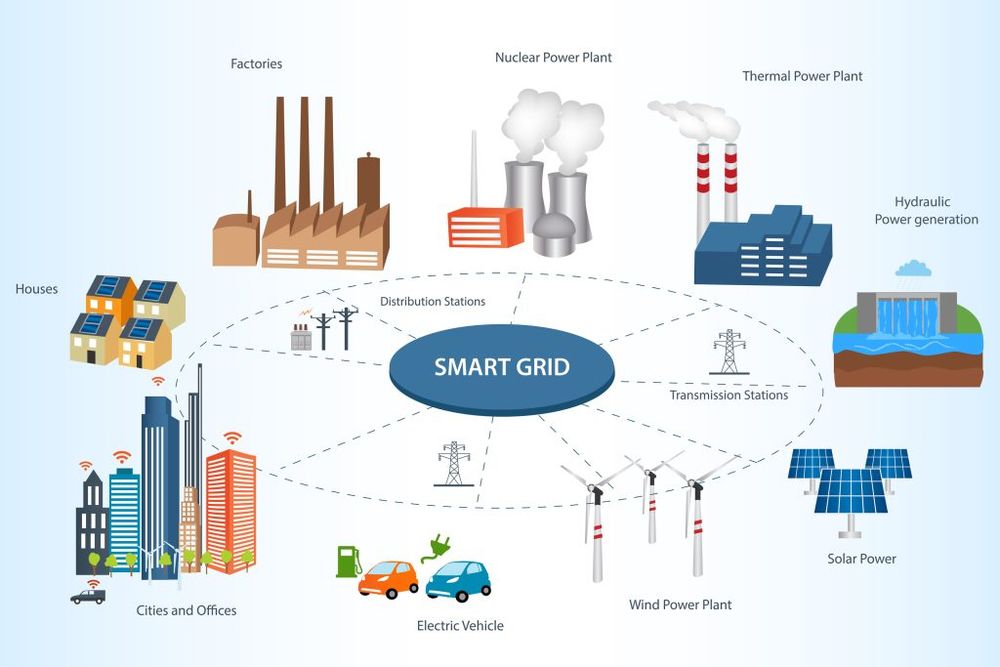 Revolutionising the way mobility is promoted by adopting traffic intelligence
China has already become the world's largest EV market, accounting for more than half of the world's EV sales. It is estimated that in 2030, 40% of the total car sales in China will be electric [7]. The electrification of vehicles paves the way for the construction of a Smart City transportation system that integrates autonomous driving technology, road technology, the internet of cars and new mobility services offered via MaaS.
Chinese cities are actively adopting transportation intelligence, seeing a significant reduction in congestion as well as improved travel efficiency, which in turn reduces carbon emissions, as suggested in a recently released report that monitors road traffic in 44 Chinese cities [8].
Smart Buildings of the future empowered by intelligent perceptive technology
According to World Resources Institute, since the 13th Five-Year Plan, 10 million m² of passive low-energy buildings have been completed or underway. The 14th Five-Year Plan has stepped further from green buildings, which have lower standards on emissions, to near-zero energy buildings, which can ensure a cleaner supply of energy [9].
Smart Cities build on perceptive layer infrastructure enabled by sensor technology and IoT, and as a result, real-time monitoring and analysis of urban environmental data are made possible.
A cooperative approach to tackling long-term challenges
Many Smart City technologies interconnect humans and cities in an intelligent, resource-saving manner, ensuring residents' safety and quality of life. It also promotes a low-carbon economy by facilitating information sharing between government, enterprises and citizens. Hence a cooperative approach is essential to achieve a "zero-carbon" pursuit in the longer term as China transitions towards the next phase of its decarbonising journey.
---
References